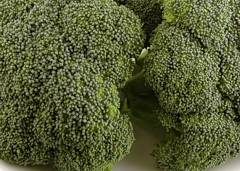 It's amazing how one can truly eat more calories than they thought they were. I found this site courtesy of the
MTM forums
:
http://www.wisegeek.com/what-does-200-calories-look-like.htm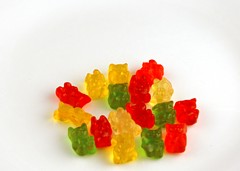 Both of these images are 200 calories each. Which would you rather spend your calories on?
On another topic, I actually did a LSB today (long slow burn). VERRRY unusual for me, as you may know by now I absolutely cannot stand doing something cardio for longer than 30 minutes max, so I usually go hard and short- intervals after weight training, or just intervals. However, I got into the gym and just could not psych myself up. So, I got on a bike, set the resistance at medium-high, noted my speed, and went to town. As I've said, I'm not an endurance person. The last 30 minutes were hell, and the last 10 were horrendous. My speed fell at about 35 minutes from 17 to 15 and I just couldn't get it back up. I had to reduce the tension at 45 min and still couldn't keep up my speed, which fell to a 14, and eventually a 12. My toes went numb somewhere around 30 minutes and my knee bugged me for awhile. And THOSE are the reasons I don't do steady-state cardio. I'll be back to my normal intervals by Monday if I don't get in tomorrow.